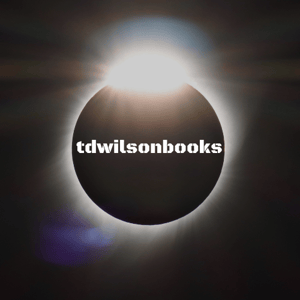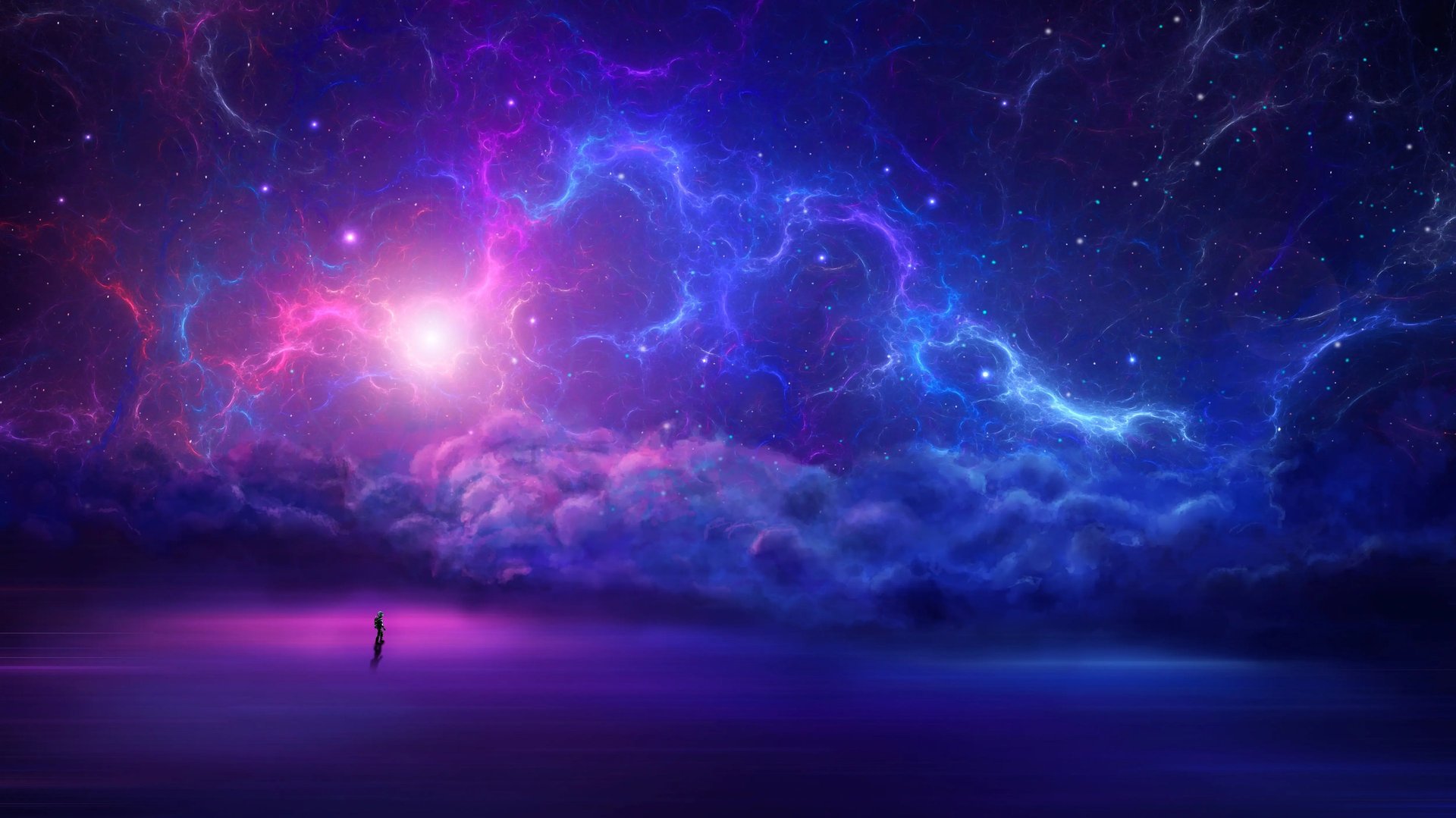 Book 2 of Reese Daniels Smuggler Series
Trapped between Earth Defense Force Security and a criminal cartel is a recipe for disaster. Good thing I can't cook.
Awarded Honorable Mention in the recent second quarter Volume 40 of L. Ron Hubbard's Writers of the Future contest.
Reese Daniels has rules for smuggling and when he follows them everything clicks. Coerced into helping Earth Defense Force Security take down a criminal cartel, Reese has to violate his code to protect his family, his life, and humanity. With everything at stake, he must find unlikely allies to accomplish his mission.
Available Now on Amazon. Audiobook available on Audible, Amazon, and ITunes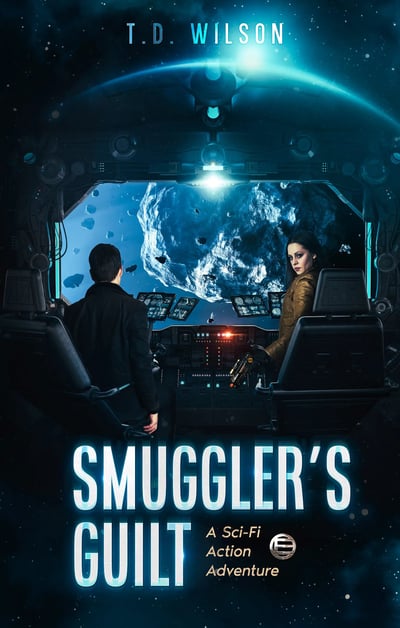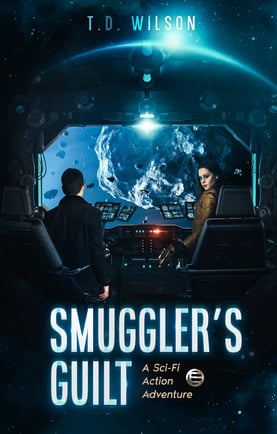 Check out these Amazing Reviews!
A fast paced, thrill ride through space and beyond revisiting pilot Reece Daniels and his adventures - Goodreads review

Our lovable scoundrel Reese Daniels finds himself a pawn in a much larger game - Goodreads review

The characters act and speak like real people. The interpersonal conflicts are consistent with the personalities involved and would be believable in a hundred other settings. This sets up the required empathy that makes us care what happens to these people, no matter how weird the settings and external conflicts.

The futuristic science of this story is kept in careful control. The whole story is set in space, and the ships, stations, and weapons are seamlessly integrated, but do not dominate the plotline. Action happens because people initiate it, not because the author throws in a bit of new tech to solve the problems he has created - Gordon Long, Reedsy Discovery

In the first story, 'Smuggler's Valor', Daniels follows his heart as he comes to the aid of a marine troop marooned on Ariel. Alas, no good deed goes unpunished and in the second story, 'Smuggler's Guilt', Daniels finds himself again between a proverbial rock and a hard place.

The Earth Defense Forces have a job for him and are not shy about using his past as leverage. He is tasked with getting the goods on a criminal cartel. But, once inside, he'll have to use every trick in his bag to get back out with his head still attached to his body - Kelly, Jensen, SFCrowsnest

Smuggler's Guilt is the sequel to Smuggler's Valor and is book two in the Reese Daniels Smuggler Series by T.D. Wilson. The series brings you space action, romance, and adventure and introduces readers to intriguing characters. Reese Daniels is a witty and charming character that I could not help but root for. He knows how to read people, and this comes in handy and helps him in dire situations. The other characters in the cast are both formidable and mysterious. This kept me curious and glued to the story. Each person has the potential to be a star in their own book, and I cannot wait to read about them in future installments. The book is easy to read and understand because it is conversational and fast-paced. The dialogue was realistic, and the chemistry between the characters was natural. I highly recommend this to anyone who loves reading science fiction adventure novels - Doreen Chombum, Reader's Favorite 5 star review
Wilson's narrative style remains as compelling as ever, masterfully balancing the pacing of the story with vivid descriptions of settings and action sequences. The blend of action and rich detail draws the reader deeper into the story. Wilson immerses readers fully in the unfolding events, creating another installment fans will find difficult to put down. - Literary Titan